Wood stoves - smoky, slow, and old-fashioned? Not these days! Nearly 1.8 million households in America use wood as their main source of heating.
And modern technology means it's safer, cleaner, and easier to use.
Imagine yourself slowly simmering a hearty stew over a raging fire or gathering the family around the stove for hot chocolate and s'mores. Not only that, but a wood stove can upgrade your interior aesthetic and become a show-stopping centerpiece.
Curious about this cozy, traditional method of cooking? Read on to learn everything you need to cook on a wood stove.
Why Do You Need a Wood-Burning Stove?
There's a current movement of people seeking more traditional activities and old-fashioned lifestyles. This trend, known as "cottagecore," embraces a slower, simpler pace of life.
If you're craving a nostalgic connection to the past, a wood-burning stove is the perfect starting point! Besides that, there are other amazing benefits to cooking with wood.
Save Money
While the upfront cost can be expensive, the long-term energy savings can be substantial. A new, EPA-certified stove and chimney system runs between $5000 and $8000. After that initial purchase, all you'll need is cheap, or free, wood!
Become More Green
When you avoid gas and electricity, you produce less air pollution. Wood stoves have a lot of bad publicity for the amount of smoke they emit. But modern, EPA-certified appliances have superior airflow and better insulation.
That means less smoke and emissions into our air!
Make Your Home Cozier
A wood-burning stove creates a cozy ambiance in any home. The warm glow of the fire and the crackling sound of wood will send you back to simpler times. When life was slower and people took time to enjoy the small things.
Expand Your Cooking Skills
Do you find yourself making the same dishes again and again? When you cook on a wood stove, your creativity can skyrocket! There are countless wood stove-themed cookbooks and blogs to get you started.
Or simply gather some local, in-season ingredients and experiment.
Handle Emergencies
A wood stove can be a lifesaver if you live in an area prone to power outages or winter storms. You can use your stove to heat your home and make your meals, even if there's no electricity. Imagine what a relief a warm, cozy fire will be when an unexpected storm hits!
How to Cook on Wood Stove (Safely)
You might encounter a slight learning curve if you've never used a wood stove before. Anyone can master it with practice, but you should become familiar with some key steps. Keep these essential wood stove cooking tips in mind when you first start!
Step 1: Get the Fire Going
Using a wood-burning stove isn't as easy as turning a knob or clicking a button. You have to do a little work to get the fire going first. Before you even attempt to build your fire, make sure you're using dry, seasoned wood.
The heat in your stovetop comes from the coals rather than the flame. So make sure to start your fire about an hour before you actually begin cooking. This way, you'll be sure to have a nice, evenly heated surface.
You can open the air vents to speed up the heating process. The more air you let in, the stronger the fire will be. But to cool things down, try closing the vents a bit.
Step 2: Use the Right Cookware

No aluminum or steel pan can keep up with your wood-burning stove. Instead, stick with cast-iron cookware for the best results!
Cast iron is excellent for conducting heat and avoiding hot spots. Other metal pots and pans tend to crisp up the outside of your food while leaving the inside uncooked. With cast iron cookware, you'll get perfectly heated surfaces every time!
Another essential tool is a trivet. These are unnecessary for gas or electric stoves, so you might not be familiar with them. A trivet is a metal ring with three or four feet. It's placed on top of the burner to raise your cookware and adjust the temperature.
Step 3: Plan for Time
In a rush to make a quick meal? Your wood stove probably isn't the right choice, unless you had the fire going all night. Cooking with wood requires a little planning.
Keep in mind that a wood stove takes about the same amount of time as a slow cooker. That's why it's an excellent option for hearty stews, roasted meat, and creamy soups!
Step 4: Track the Progress
You may be tempted to turn the temperature down low and walk away, but that's not what cooking on a wood stove is about. The
joy of using wood is the connection to cooking, which should be a fully immersive experience.
Savor the flavors, smells, and sights of your culinary skills! And keep an eye on everything while you do. Fire can be finicky, and you might need to adjust the airflow now and then.
The center of the stove is generally the hottest, while the outside is cooler. Moving things if they're getting too hot or too cold can speed up the cooking process and keep your food safe!
Cozy Wood Stove Cooking Ideas
Using a wood stove can expand your cooking options and culinary skills! Try making homemade hot chocolate on those chilly winter days. The whole family will love this thick, creamy version that stays toasty on the woodstove.
For an easy snack or side dish, wrap some seasoned potatoes in tin foil and toss them right on the coals. They'll cook to perfection and taste just like they do out of the campfire. Pair them with some hot, crusty bread made in a dutch oven right on your stove!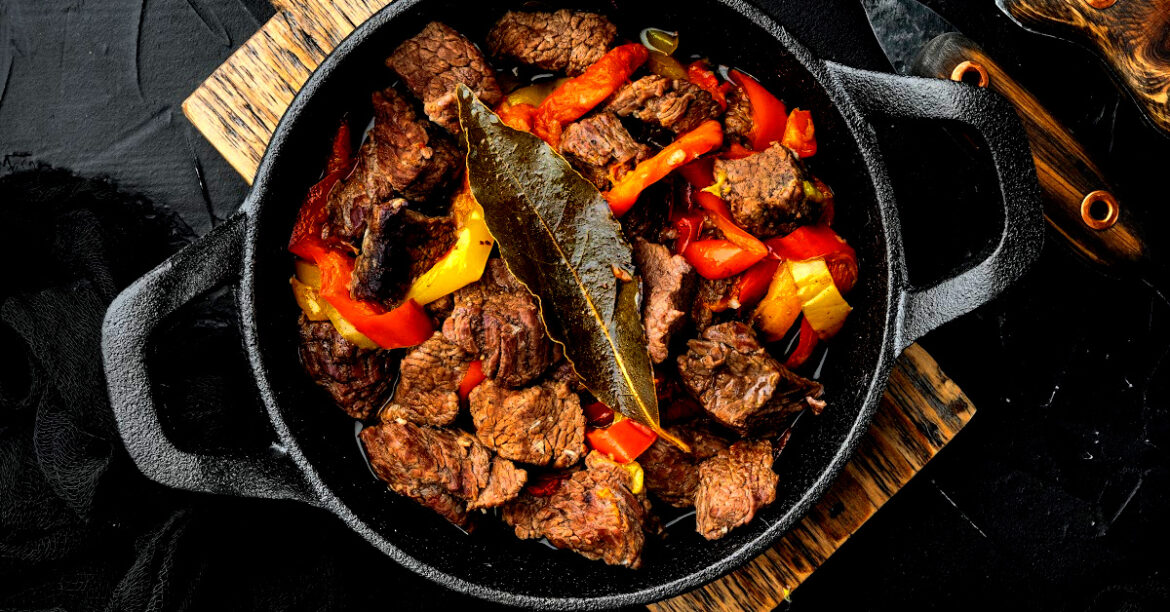 Cook on a Wood Stove This Winter!
A wood stove is a perfect addition to any household. More versatile than a fireplace and much more fun than an outdoor grill! When you cook on a wood stove, you get the full experience of creating a meal.
The aroma, the sight, and the sound of the crackling fire will bring a sense of coziness and joy to your home! Ready to experiment with your own wood stove?
Contact us or visit one of our locations today! We can't wait to set you up with your brand new wood-burning stove.