What is soapstone?  Where does it come from?  What are the advantages of a wood burning stove made of soapstone?  Are they expensive?
These are a some of the most common inquiries your WE LOVE FIRE dealer receive from customers.  We'll answer these and other questions in this article.
WHAT IS IT?
Soapstone is a rock.  It is mined in Brazil, Canada, the USA, India and Finland.  It is a metamorphic rock, relatively soft and can be carved.  It's made mostly of talc and is rich in magnesium.
The main appeal is the fact that soapstone has a very high heat storage capacity.  It has been used for thousands of years to aid in heating and cooking.  It's the only stone that will take dramatic shifts in temperature and not crack under a direct flame.  Marble and granite might be able to withstand high temperatures, but will crack under a direct flame.  Soapstone will not.
WHAT ARE SOAPSTONE STOVES?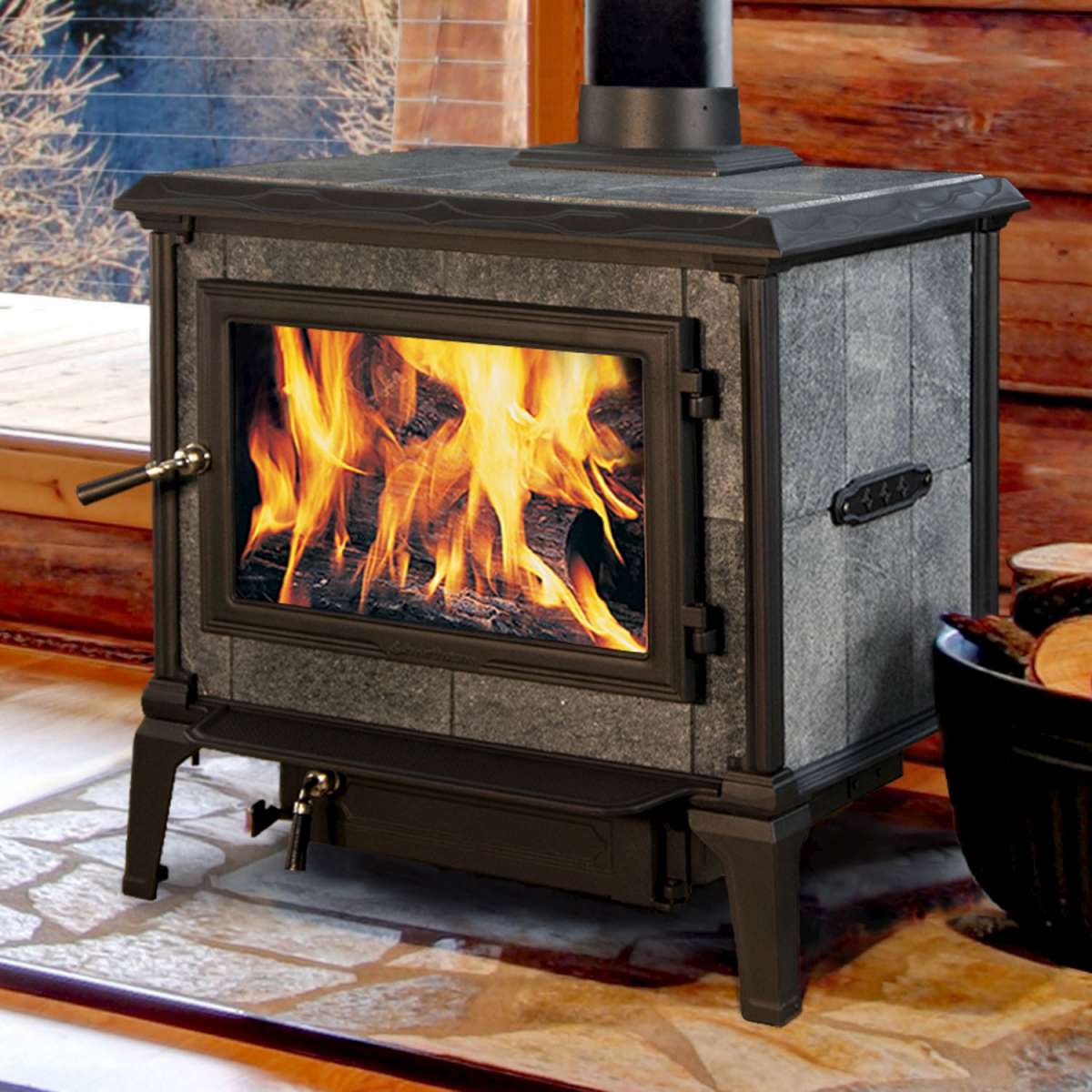 Some wood burning stoves are designed with this unique stone.  The appeal:  the stone absorbs heat from the fire and slowly releases or radiates that energy back into the room.  It has an incredible heat retention capacity.  And, depending on the size and weight of the appliance, the stone will radiate that heat energy for a long period of time.  This means maximizing heat output while using less wood for the fire.  These stoves store more heat with respect to their weight than their steel or cast iron counterparts.  In fact, pound for pound, soapstone stores about twice as much heat energy as steel or cast iron.
A soapstone wood burning stove will continue to heat your home long after the flames are out and the coal bed has died down.  These appliances normally produce a fire up to 70% hotter that a steel or cast iron stove.  This type of rock generates a huge amount of energy from a small amount of wood . . . . comfortably heating your house with less wood.
WHAT'S THE DIFFERENCE?
Many people describe the radiant heat from a soapstone stove as softer, more consistent and less harsh than the heat output from a steel or cast iron model.  This is because of the properties of the stone and the way the heat energy is evenly radiated into the living space over several hours.
Many soapstone stoves are designed with the stone on both sides, the front and back, and the bottom and top.  This maximizes the advantages of soapstone.  Other stoves, inserts and fireplaces have stone on the bottom, top or sides only.  These appliances are using some of the combined advantages of stone with steel or cast iron.  However, all stoves, inserts and fireplaces today are engineered and designed to exceed the EPA's emissions requirements and are highly efficient.
ARE SOAPSTONE STOVES MORE EXPENSIVE?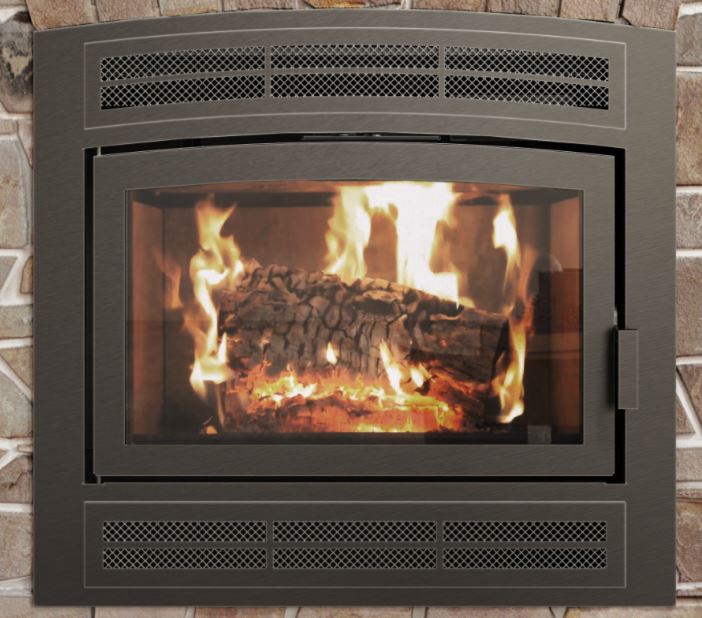 Do you pay a premium for soapstone?  Compared with a basic steel or cast iron stove of similar size and heat output, soapstone stoves can be a bit more expensive.  Many people feel the additional cost is well worth the slight upcharge for a highly decorative and individual piece.  However, comparable sizes of porcelain enamel cast iron stoves or steel stoves decked out with a fancy door and fan will be very similar in price.
Soapstone stoves are made by hand, one at a time.  In fact, the tech that does the final assembly and inspection actually signs their name in the corner on the back of the stove!  The soapstone on the stoves your WE LOVE FIRE dealer sells is 1¼" thick.  The stone is held in place by a cast iron frame.  The stoves are designed with reburn systems, strict air control, are highly efficient and are easy to operate.  We like to consider them "functional" pieces of furniture.
Soapstone stoves are stunning.  They come mostly in shades of blue and gray and occasionally, green.  Since the stone is a natural occurring material, no two stoves are the same.  The veining of the stone varies from piece to piece.  The rich colors usually deepen over time and add to the beauty and distinctiveness of the appliance.
Incidentally, the chimney system for a soapstone stove is going to be identical to other wood burning units.  Remember, it's always best to match the chimney system to the flue collar size on the stove.  A six inch chimney is considered "standard" today.  However, there are a few stove models that may require an eight inch chimney system.
SUMMARIZING REASONS TO INVEST IN A SOAPSTONE STOVE:
These wood burning soapstone stoves will suit your unique lifestyle. They are one-of-a-kind models.  No two are alike because of the characteristics of the veining in the stone. You'll love that traditional "look".  A stone stove is so impressive.
The heat from the fire is absorbed into the stone and this radiant energy is slowly released in your home. The consistent, steady and gentle heat eliminates those hot peaks and cooler valleys of heat output commonly felt with steel and cast iron models.
Save time and money because you will be using less wood. These stoves provide long periods of radiant heat even when the fire is out.
The durability of a soapstone stone firebox is longer than a steel or cast iron stove. Cast iron can warp and twist over time and firebrick will need replacing to prevent damage to a steel firebox.  But the stone will last and last and last . . . .
Your WE LOVE FIRE dealer is a trusted expert.  We can help you and your family create new and lasting memories and traditions.  We look forward to showing you the complete line-up of soapstone models.