The warm weather is coming to an end, but it does not mean you cannot still enjoy your barbecue with your family and friends! In November, as well as other months of the year, grilled meals become very popular during a well-established tradition among the sporting world: tailgate parties. If you are not yet familiar with this custom, this information about its history and the major events to attend might just bring your passion for sports to the next level.
The First Tailgate Party for the Army
A tailgate party, mostly held for football, is a gathering of festive fans who come to support their team before a game and who often take the opportunity to celebrate with great grilled food. Even though they are held because of a sporting event, tailgate parties themselves are worth the trip.
This tradition, however, has not always been associated with sports. Tailgate parties go back as far as 1861 during the First Battle of Bull Run, the first major American Civil War's battle in the United States. Indeed, many citizens rallied near the battlefield to support soldiers before the battle and had a meal together.
This idea was first taken up for sports in 1869 during what is considered to be the first American college football game which will be celebrating its 150th anniversary in 2019. Before the beginning of the game between Princeton and Rutgers, the latter team supporters gathered together wearing Rutgers' colors and they had a meal. They put on scarfs as turbans on their heads and made a lot of noise. This strategy was seemingly successful since Rutgers was victorious.
Attractive Tailgate Parties in 2017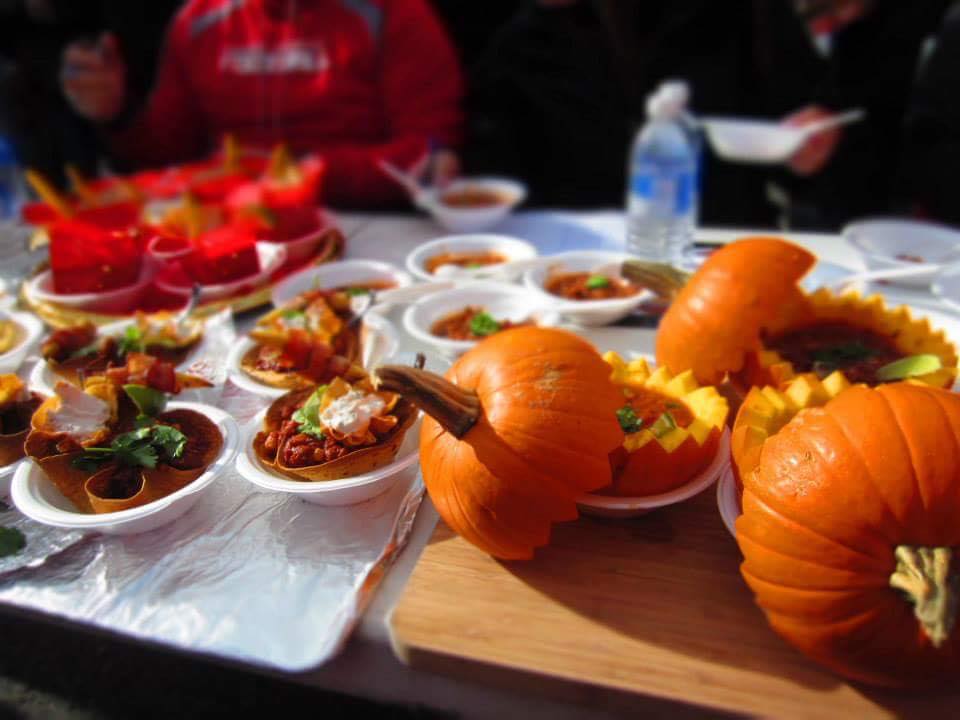 Tailgate parties have evolved much since then. Even if the foundations have remained the same–food, sport as well as colorful and motivated supporters – the organizers and participants are constantly coming up with more creative ideas to create memorable experiences. Grilled food is more sophisticated than ever and several activities are staged to entertain the participants. Even though Americans are very proactive when planning tailgates parties, Canadians have nothing to be envious of. Here are some must-see events.
1) Lambeau Field, Green Bay Packers, Wisconsin
Lambeau Field's tailgate parties are thought to be among the best to attend. Why? Because of the food! If you decide to take part in this event, you must absolutely taste these three regional specialties: Bratwurst sausage, local beers, and Wisconsin's cheese curds. Moreover, the Tundra Tailgate zone, a play area also dedicated to music is greatly appreciated by the supporters. It is important to note that season ticket holders take a significant portion of the tailgate parking space.
http://www.packers.com/gameday/tundra-tailgate-zone.html
2) Ralph Wilson Stadium, Buffalo Bills, New York State
Would you rather avoid getting cold? We then recommend that you head toward Ralph Wilson Stadium in Buffalo. Even if outside spaces are also provided for music, games and food trucks, many fans enjoy their experience in ADPRO Sports Training Center where they can try Bills Virtual Reality with which they can visit the team locker room and home field. Participants can also taste several local specialties such as Buffalo Bills' pizza, we recommend you try the white ones, the famous Buffalo chicken wings, and Kummelweck which is a Kaiser roll with cumin seeds usually used to make a roast beef sandwich also know as beef on wick.
http://www.buffalobills.com/tickets/stadium/gameday-experience.html
3) First Energy Stadium, Cleveland Browns, Ohio
Browns fans are the perfect example that fun and alcohol (prohibited by regulations) do not go hand in hand. Ranking articles prove them right since they often recommend the Browns' tailgate parties among the best ones to attend. Indeed, the participants' loyalty to their team is well felt during these festivities. For example, as activities, supporters can visit two Cleveland Browns-themed buses which are popular attractions. Grilled beer can chicken, deep-fried turkey and chili are the specialty meals that appeal are the most to participants.
http://www.cleveland.com/browns/index.ssf/2017/10/inside_the_browns_bus_with_the.html

4) TELUS-UL Stadium, Rouge et Or from Université Laval, Quebec, Canada
Université Laval Rouge et Or's fans are, by far, the largest crowd in Canada for University Football to gather in order to cheer for their team during each game. It is with great pleasure that many of them make a point of extending the event delight with tailgate parties. Some enthusiastic supporters even start festivities 5 hours before the beginning of the game. The variety of food grilled is large. Both traditional and more sophisticated meals are cooked like sausage, pizza, chicken wings, Méchoui, smoked meat, and chili. Over the years, many activities were planned such as shows, games, 300-feet-long zip line and mechanical bull during the last Vanier Cup which took place in Quebec City.
http://www.rougeetor.ulaval.ca/nouvelles/informations-generales-et-nouveautes/
5) Other suggestions
If you do not plan to attend these tailgate parties, there are other ones worth the trip in order to enjoy tasty grilled meals and sports: Chicago, Philadelphia and Kansas City.
Interesting links for more tailgate parties information