I'm too old to get on the roof anymore, so how do I know if any chimney repairs are necessary? Do you know if your chimney is in good condition?
Whether you have just moved into your house or living there for a while, you should verify the condition of your chimney periodically. A nationally certified chimney sweep is your most important ally when it comes to evaluating and maintaining your chimney. They will give you a detailed report following the annual cleaning of your chimney. However, there are sure signs that can indicate your chimney needs repairs. Here are eight things to keep an eye out for regarding your chimney.
SMOKE INFILTRATION OR AN UNUSUAL SMELL
We all know that the function of the chimney flue is to carry the smoke and by-products of combustion outdoors. If your chimney does not perform adequately, it can be a severe health risk to your family and increase the risk of a house fire.
Smoke infiltrating your house warrants a phone call your WE LOVE FIRE expert. There might be a serious problem with the chimney flue. It could be a negative air pressure situation. Or, it could be an operator error. Regardless, it's a serious situation, and you may need a professional opinion on the cause and solution to the problem.
CRACKED OR CRUMBLING BRICKS
Water infiltration inside a masonry chimney can cause problems when it freezes and expands. This often leads to brick crumbling, cracking and spalling.  A professional can make a thorough inspection and recommend corrective measures to prevent further deterioration.
There may be repairs needed and/or a waterproofing product applied to the chimney.
THE CHIMNEY CROWN
A chimney crown prevents water and melting snow from entering the chimney and causing damage. The crown should be slightly pitched to drain water from the flue(s).
If you notice cracks or have pieces of the crown missing, it needs to be repaired as soon as possible.  Since this is usually not noticeable from the ground, ask your chimney sweep about the condition of the chimney crown during your annual inspection and cleaning.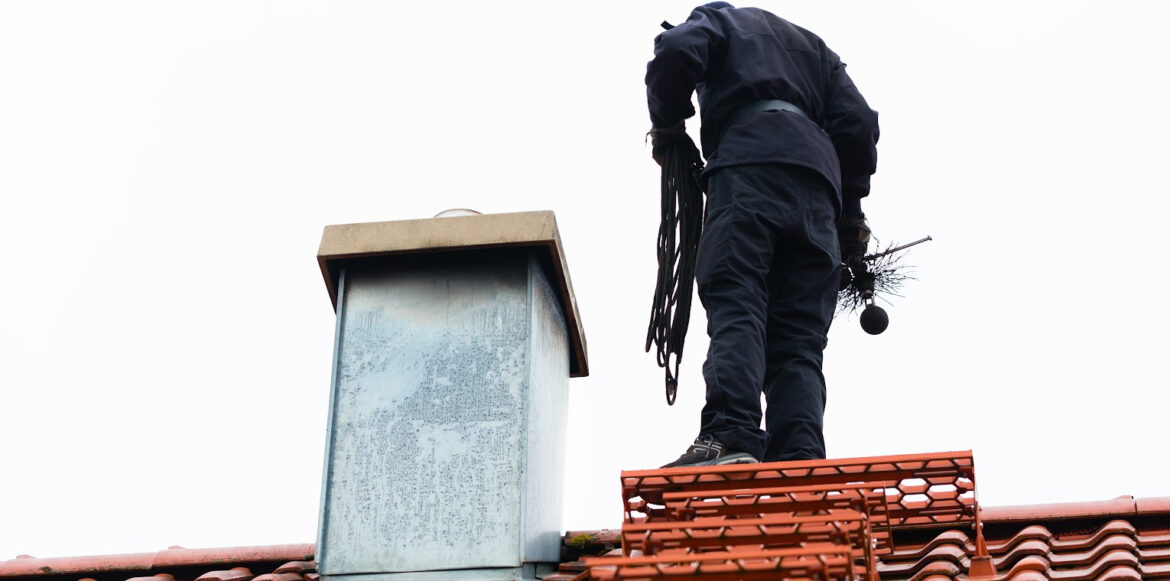 DAMAGED MORTAR JOINTS
As the temperature goes up and down seasonally, water and ice can cause mortar joints to crumble and crack over time. Water can seep in and infiltrate the bricks or concrete blocks and cause more damage. Eventually, the chimney will require serious attention or a significant rebuild. Suppose you're noticing mortar damage or finding small pieces of mortar on the ground or in your leaf gutters. In that case, it's time to get a professional involved.
WHITE SPOTS ON THE CHIMNEY
Do you see any white spots on the bricks, stone or concrete of your chimney? These spots are crystallized salt deposits called efflorescence. A small amount is normal, but a more significant amount is a sign of a humidity issue. This can happen when flashing is not securely fastened down or the chimney flue is damaged and needs repair. If you see efflorescence on the chimney, call a professional chimney specialist to evaluate the situation and prevent bricks and mortar joints from deteriorating.
BROKEN FLUE TILES IN THE CHIMNEY
Are you finding pieces of broken ceramic flue tiles in your fireplace that have fallen down the chimney and wedging against the damper? This is a clear sign that the chimney flue is in lousy shape. Poor construction, improper installation and/or water infiltration may be the culprit. A cracked or damaged flue tile can be a serious situation, and the fireplace should not be used until a certified professional can evaluate it.
There may be options to re-line a chimney. Installing an insert into the fireplace and re-lining the chimney with a flexible stainless steel pipe would be a good choice. Start by calling your WE LOVE FIRE expert.
RUST
Rust can slowly deteriorate components of the fireplace and chimney system. The integrity of chimney caps, flashing, damper assemblies, steel firebox and even lintels can gradually decline over time. Again, ask your certified chimney sweep to determine if there are problems with rust.
WATER PUDDLES IN YOUR FIREPLACE
Whether inside your fireplace or around it, water is not a good sign. If you discover water puddles, it's time to call a professional. The leading causes of water infiltration are cracks in the chimney crown, damaged joints, defective flashing or the lack of an effective chimney cap.
HOME INSPECTIONS
Before buying a home, most people have it inspected. Ask the inspector if they can also verify the condition of the fireplace and chimney.
However, many home inspectors may not have been trained to properly diagnose fireplace and chimney problems. Many of the fixes for the situations described above are expensive. So ask questions and avoid costly surprises later.
Contact your WE LOVE FIRE dealer if your inspector does not understand chimneys and fireplaces.
They will inspect the chimney using special tools, techniques, and equipment to give you a detailed account of the fireplace and chimney condition.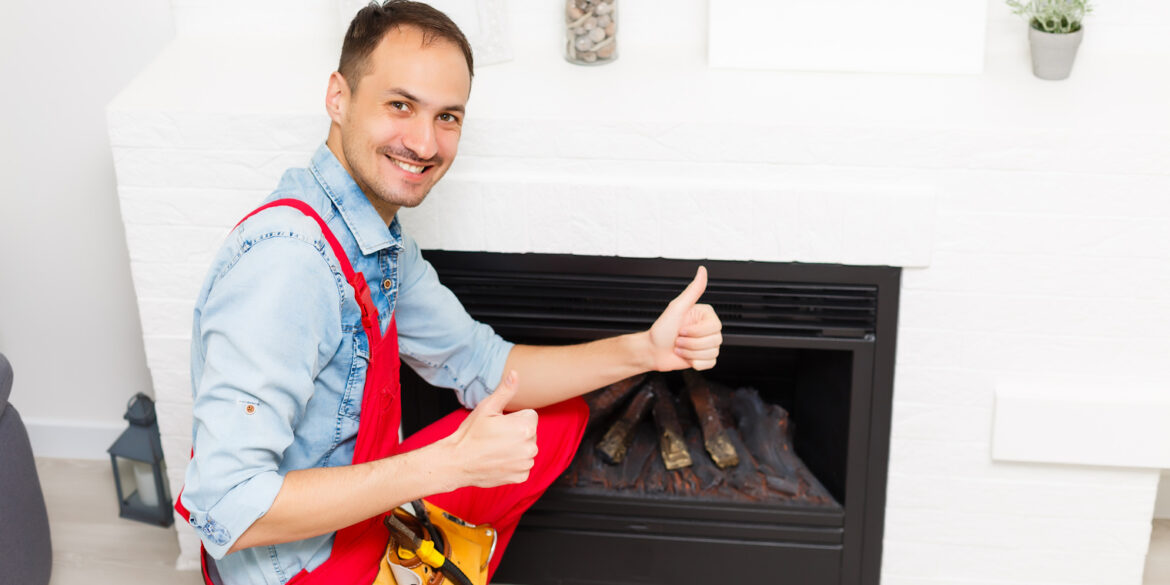 THE IMPORTANCE OF KEEPING YOUR CHIMNEY IN GOOD CONDITION
After reading this article, hopefully, you have a better understanding of the importance of keeping your chimney in good condition by enlisting the services of a certified chimney professional. There's a good reason the National Fire Protection Association Code states a chimney and fireplace shall be inspected at least once a year, per the requirements of NFPA 211, Section 14.3.
For Canada, most jurisdictions also require a chimney to be inspected and cleaned once a year.
Unresolved chimney issues worsen with time and can lead to life-threatening situations and severe damage to your property. This is precisely why a certified, professional chimney sweep should be on your Christmas card list!
Don't wait, and don't take risks with the safety and well-being of your family. Do you have questions about the operation of your fireplace, stove or insert? Or would you like to know more about the maintenance of your chimney? Then, your experienced WE LOVE FIRE expert is only a phone call or email away.