Whether its gas or wood, fireplaces, stoves and inserts have always been popular among homeowners.  But perhaps you don't use the one in your home because you are concerned about its safety?  Maybe you're not sure about operating or maintaining your appliance.  Maybe you don't know who to call for questions.  Or could it be that it's more convenient for you to just crank up the thermostat if you're chilly?  Let's talk about fireplace safety.
WOOD VS. GAS
Regardless of the fuel being used, a fireplace, stove or insert can cause serious problems if it is not installed, operated and maintained correctly.  The majority of tragic stories we hear about can be directly linked to an improper installation, poor operating practices or a lack of necessary fireplace maintenance.
Gas fireplaces should be installed by a professionally trained and certified technician.  There is a great deal of skill and knowledge that goes into extending, pressure testing and connecting a gas line.  Analyzing a venting profile, using a manometer, replacing a gas valve or adjusting the air/fuel mix are jobs best left to a professional.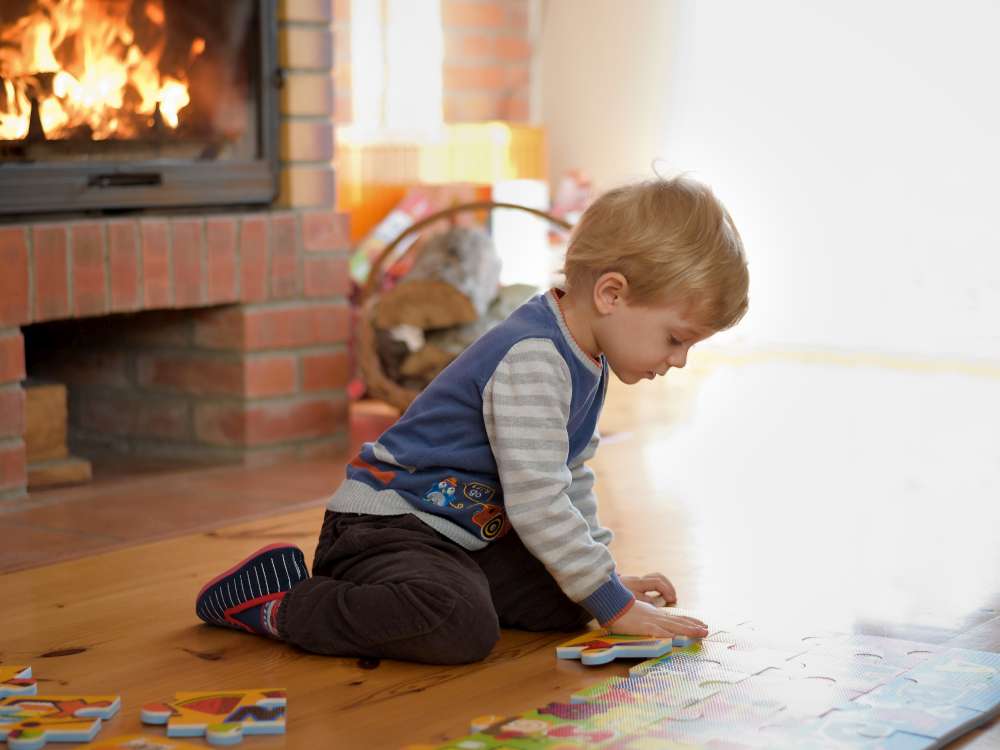 Once it's safely installed, normal operation of a gas appliance is just clicking the remote or flipping a wall switch.  Any problems that arise can usually be observed by an odd flame pattern, having difficulty keeping the unit running or simply noticing dirty glass.  Any strange or unusual symptoms from a gas fireplace would warrant a call to your WE LOVE FIRE dealer.  A beeping noise may be the exception to that.  A small, flashing red light or a consistent "beep" indicates a low battery.  Most are easily replaced by the homeowner.
Wood burning fireplaces, stoves and inserts are a different critter than their gas cousins.  Again, an installation following all manufacturers recommendations and appropriate codes is crucial.  There are several clearance requirements to anything combustible that must be met when installing any type of wood burning equipment.  Clearances to mantels, hearths and trim as well as adequate spacing for framing, including the chimney, is critical for a safe installation.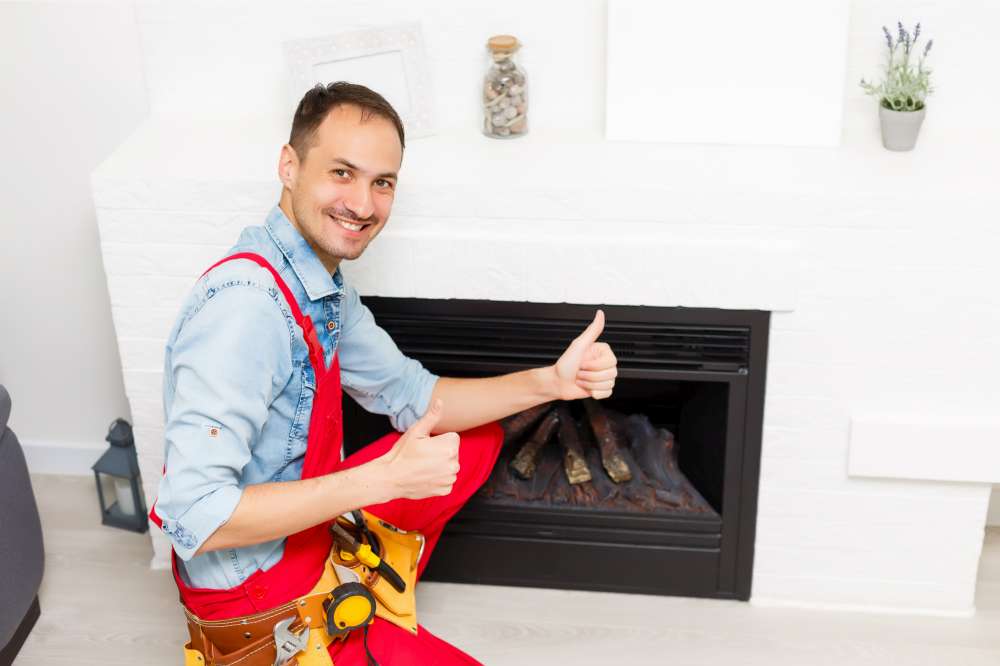 WAS IT INSTALLED CORRECTLY?
You might be asking: "So how do I know if my fireplace was installed appropriately?"  A good question and one your nearby WE LOVE FIRE dealer can assess and answer for you.  Your dealer's expertise includes looking for subtle signs of overheating, warped or damaged chimneys, charred wood, etc.  We are familiar with and know the requirements for the National Fire Protection Association (NFPA) Code 211.  Ignoring this code could threaten your home and family.  We are a resource that can help you enjoy a safe fire in your living room and will help you sleep better at night!
OPERATION:
If your fireplace has an owner's manual, read it.  If you don't have a copy of it, get one.  Most manufacturers will archive old manuals and have them available online or through a dealer.  If it's a wood burning fireplace, there will be information regarding air control, how to start a fire and suggestions for proper burning techniques, ash removal, door and gasket maintenance and chimney cleaning.  It's worth spending an occasional 5 or 10 minutes of your time to insure proper operation and maintenance.
The same advice goes for a gas fireplace.  Read the owner's manual.  The majority of gas fireplaces are set up on a remote control or wall switch.  Operation of a gas appliance is usually just turning the unit on and off.  Yes there are adjustable gas valves that vary the heat output, timers that automatically shut off equipment, lighting effects that enhance the flame presentation, but this is all explained in detail in your owner's manual.  Keep it handy and periodically refer to it in order to get the best from your fireplace.  Recognize what's normal for your fireplace, so when a fan needs attention or flame pattern has changed, you'll notice something is amiss and we're just a phone call away.
MAINTENANCE:
A lot has been written about fireplace maintenance and chimney cleaning.  And, rightly so.  The potential loss of property and life is downright scary.  So, spend a few minutes with these articles.  We think you'll find them interesting and informative:
LINK to:
ENJOY!
We are all aware of the benefits of having a fireplace, stove or insert in our home: the warmth, the ambiance the feeling of comfort.  With a proper installed  appliance, with correct operating practices and with regular, routine maintenance, the feeling of safety and security can be added to the list too.