Whether you use your fireplace, stove, or insert every day or occasionally, end-of-season maintenance items should be done.  Doesn't matter if it's wood, gas, or pellets; you're wise to follow through with these preparations sooner rather than later.
Here's why.
INTERESTING STATISTICS
According to the National Fire Protection Association (NFPA) and the Federal Emergency Management Agency (FEMA), about two-thirds of house fires are related to electrical problems and cooking incidents. One in ten is related to heating with wood. However, seasonally adjusted, heating with wood accounts for over 40% of house fires.
Since so many people choose to heat with wood, here's a checklist of items that should be done every year to your wood burner as the heating season ends.
WOOD BURNING
Schedule a chimney inspection and cleaning.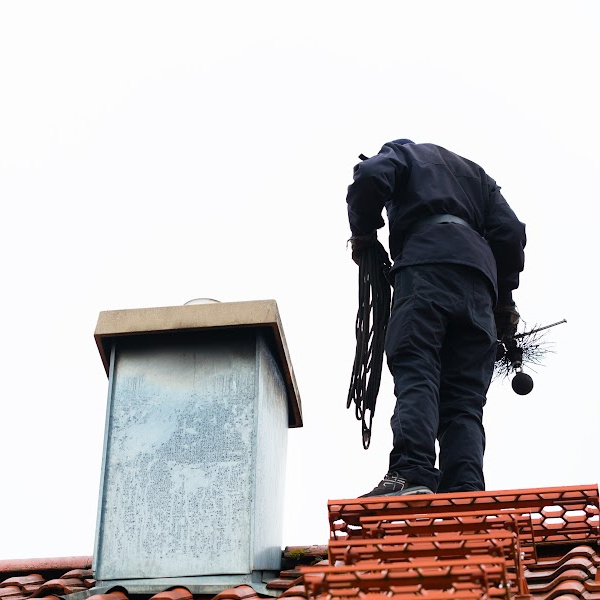 There's a reason this is number one on the list. An experienced, trained eye must inspect your chimney at least once every year. In fact, it's an NFPA 211 code requirement. With a thorough inspection and cleaning, any repairs can be identified and corrected before becoming a serious, dangerous, and expensive problem.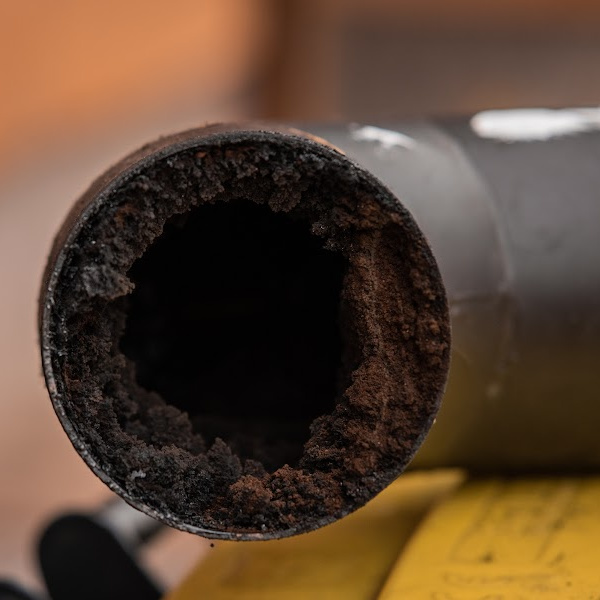 A comprehensive cleaning will avoid any serious buildup of creosote. Keep in mind that professional chimney sweeps are very popular in the summer and fall! So, schedule an appointment with them early.
Close the damper.
This may sound elementary, but you would be surprised by the number of fireplace dampers that are seldom closed. If there is no fire in the fireplace, make sure the damper is in the fully closed position to prevent heat loss.
Clean the catalytic combustor.
Many stoves, inserts, and fireplaces use a catalytic combustor as part of the appliance's reburn system. If your appliance has one, it must be cleaned regularly during the burning season.
It should definitely be on your "don't forget to-do this" list in the spring, right after your last fire. The procedure for cleaning the combustor will be outlined in your owner's manual.
Install a cap and/or spark screen.
Every fireplace, stove, and insert should have a stainless steel cap to keep out snow and rain.
Depending on the wood moisture, a spark screen can build with creosote. If left unchecked, this will seriously restrict the fire draft.
Side note: Here's another use for a spark screen on your chimney cap. If you have problems with furry uninvited guests who prefer nesting in your chimney instead of a hollow tree, in that case, you might want to consider one. This author actually removes the spark screen during the burning season and replaces it during the off-season. It's been affectionately renamed the 'critter screen'!
Remove the ashes from the firebox.

Sweep up any ashes and bits of wood coals after the last fire of the year.
Clean the glass and inspect the gasket material.
It just takes a couple minutes to clean up the glass. Be sure to use a glass cleaner from your WE LOVE FIRE dealer. If the gasket is getting brittle or pieces are starting to chip off, it's time to replace it. We don't want any air infiltrating around the glass.
Install glass doors or consider an insert.
If you still have a fireplace without a set of doors, you are wasting a lot of money, losing heat.
Ask your WE LOVE FIRE expert about installing a set of doors to control heat loss and improve safety. Better yet, consider installing an insert into the fireplace opening. Efficiencies will improve up to 75%!
F-F-F-B!
How about a new acronym? "First Fire, Fresh Batteries"! This is just a friendly reminder and something to keep in mind in the fall as you plan for that first fire. Make sure your smoke alarms and carbon monoxide detectors are operational with new batteries as you head into the heating season.
Consider trimming overhanging trees.
If you have a situation where tree limbs are getting too close and beginning to interfere with the chimney, then the off-season is the time to cut them back.
NATURAL OR LP GAS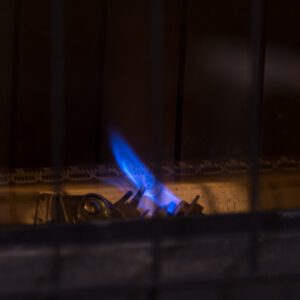 Getting prepared for the off-season with a gas fireplace easy. Normally the biggest question is, "Should I shut off the pilot light"? Read the link. It boils down to personal preference as there are pros and cons for either choice.
You will definitely want to clean the inside of the glass with a gas fireplace glass cleaner from your WE LOVE FIRE dealer. Do not use a regular window glass cleaner. The gasketing should also be inspected with the glass removed.
If you are not able or simply not interested in doing this sort of chore, this is something your local WE LOVE FIRE dealer can do for you. Among other things, this should be part of the maintenance routine:
Checking gas pressure
Adjusting the air/fuel ratio
Enhancing the ember bed
Electronically sniffing for gas leaks
Cleaning the inside of the glass
PELLET EQUIPMENT
If you are burning pellets, you should already be keenly aware of the regular, routine maintenance that must be done on the equipment. Because of their low moisture content, burning pellets will produce an extremely fine, powdery ash. Since this ash accumulates on the interior surfaces and heat exchange area. It must be removed regularly during the heating season and after the last fire in the spring.
Additionally, many manufacturers recommend running a pellet vent brush through the exhaust system to get rid of any fly ash build-up. It's important to ensure all venting connections are tightly resealed with a gasketing material (typically designed in the vent pipe) or silicone.
Another good idea is to intentionally let the pellet stove run out of fuel in the springtime. Keeping pellets for any time in the storage bin, especially in humid conditions, is not a good idea. It's been known to clog up the drive and feed system.