Like any industry, the hearth industry has professional certifications that should be important to the consumer.  Let's discuss these and why you should seek out a WE LOVE FIRE retailer that puts an emphasis on professional excellence.
THE HPBA & THE NFI
The hearth industry's international trade association is the Hearth, Patio & Barbeque Association (HPBA).  The group is based in Arlington, VA.  This is the association for manufacturers, distributors, retailers, service firms and other associates for all types of fireplace, BBQ and outdoor living products and accessories.  The HPBA also represents several regional affiliated trade groups located across the USA and Canada.  The HPBA provides service to its membership in several areas, including government relations, education, certifications, market research, industry promotions and other events.
The HPBA provides professional certification, training and consumer education through the National Fireplace Institute (NFI). The objective of NFI is to increase public awareness and safety by establishing meaningful training and credentials for industry professionals.  Included are those involved in planning and installing residential hearth appliances and venting systems.  Over the past several years, these certifications have gained significant recognition nationwide from building officials and the general public.
This training and certification process centers on fuel type and includes wood, gas and pellets.  NFI certification takes considerable time and skill to master.  Only those candidates who pass a rigorous, written exam covering installations can call themselves an 'NFI Specialist'.  One who has successfully passed all three exams, has reached the highest level of certification in the industry:  a 'Master Hearth Professional'.
THE HPBA CANADA & APC
The hearth industry's trade association in Canada is the Hearth, Patio & Barbeque Association of Canada (HPBAC).  The group's member are the innovative and leading companies in Canada that manufacture, sell or service appliances and accessories in the hearth and BBQ industries.  There are three regional committees that represent members in nine Canadian provinces.  Their services and objectives parallel the HPBA's.
An agency located in Quebec that is similar to NFI, certifies wood fuel specialists.  It's called the Association Professionelle du Chauffage (APC).  The APC designation, however, is independent of other organizations.
WETT
Another hearth industry group, specific to Canada, is based in Toronto.  Wood Energy Technology Transfer Inc. (WETT) promotes the safe and effective use of all wood-burning equipment in Canada.  Their objectives include providing educational training courses to those involved in the sale, installation and maintenance of wood burning systems.  Another focus is promoting a high level of professionalism within their membership.  WETT is constantly encouraging the safe and efficient use of wood energy.
Certification through Wood Energy Technology Transfer is accomplished by completing coursework in chimney sweeping, code compliance, inspections, wood burning systems and pellet technology.  Those qualified to certify with WETT must have industry experience and satisfactorily completed the required course work.  All must pass a demanding written examination.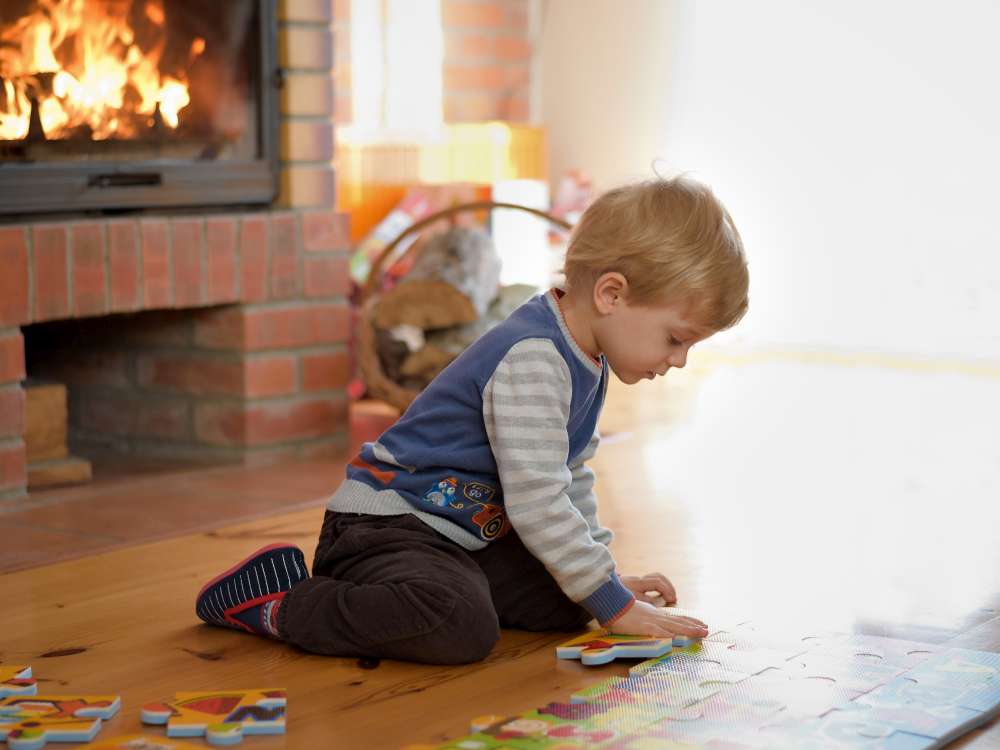 MAKE AN INTELLIGENT CHOICE
Most people realize that fireplace installations are not for the do-it-yourselfer.  If you are planning a fireplace, stove or insert for your home, there are specific skills and a certain level of knowledge and expertise that comes with each fuel type.  Critical decisions must be made, code requirements must be followed and directions from manufacturers must be adhered to.  Before you begin a fireplace project, make sure you ask about the installer's credentials.  Depending on where you live, those certifications will be from the NFI, WETT or APC.
THE CSIA
The Chimney Safety Institute of America (CSIA) is a non-profit organization that is governed by volunteer industry professional and technical experts from across the country.  This organization is dedicated to the education, training and certification of chimney industry professionals.  CSIA works to advance the public's awareness of the dangers of chimney fires and other issues that relate to the maintenance and performance of chimneys and venting systems.
With headquarters in Indianapolis Indiana, training from CSIA focuses on several topics, including:
The physics of a chimney system.
Proper installation, maintenance and cleaning of chimney systems.
Masonry construction and repairs.
Inspections and report writing.
Safety techniques and equipment.
Installing and trouble-shooting gas appliances.
Codes and standards.
There are other organizations that provide certifications.  But, CSIA's Certified Chimney Sweep (CCS) designation was established nearly 40 years ago as a way to measure a chimney sweep's technical knowledge and expertise. Longevity says something positive about a non-profit volunteer organization.   And if that's not enough, before they're officially certified, a sweep must agree to conduct business by a strict code of professional ethics.  Protecting homeowners is what the CSIA is all about.
CSIA's mission also includes extensive public and industry education.  The objective is the elimination of chimney fires, carbon monoxide intrusion and other chimney related hazards that result in the loss of lives and property.
THE NATIONAL CHIMNEY SWEEP GUILD
The National Chimney Sweep Guild (NCSG) is an association made up of professional chimney sweeps and others in the industry.  Many of those certified by NFI and CSIA are members of NCSG.
The NCSG inspires motivation and strives for professionalism and a sense of community among their membership.  This is regularly done through advocacy, industry seminars and journalism that cover codes and standards, tools, health, safety and educational topics.
A membership in the National Chimney Sweep Guild indicates integrity and credibility.  Nationally recognized, all members are required to follow a code of professional ethics.
Technical expertise is critically important.  There is no room for errors regarding your loved one's safety.  If you need a chimney for your fireplace, stove or insert cleaned, be sure to ask for professional credentials.  If you see these symbols on the side of a truck, maybe in a fireplace shop's window or on a tee shirt for a service tech, sleep well.  These logos represent highly skilled and trained professionals who have your safety and best interest in mind.
NATIONAL FIRE PROTECTION ASSOCIATION
One other organization that is worth mentioning here, is the National Fire Protection Association (NFPA).  NFPA is an international organization, based in Massachusetts, whose mission is devoted to eliminating death, injuries and property damage relating to fire and electrical hazards.
Although there are no certifications with NFPA, this is the code authority and the leading resource providing standards and information regarding fires.  When you hear someone say, "The code says to do this or that", this is the code they are referring to!  The part of the code that specifically deals with the hearth industry is NFPA 211, Standards for Fireplaces, Vents, Chimney and Solid Fuel-burning Appliances.   Many towns, cities and municipalities have adopted NFPA 211 as their minimum local standards.