Picture this: you're out and about on a day when the snow falls around you in large, fluffy clumps. It's cold—the tip of your nose is frozen, and your hands feel like they're turning blue from the icy air. No matter how many times you bring them up to your lips to exhale, trying to warm them, you still cannot feel the tips of your fingers. At this point, all you can think about is how delicious it would feel to have a Styrofoam cup filled with a steaming, aromatic hot drink between your hands, warming you up from the inside out. Suddenly, with it grasped in your clutches, the cold air doesn't seem as harsh, and you cannot wait to spend the day building a snowman with friends or family at the local park.
Now picture this: you're at home, it's a Sunday afternoon, and you really don't feel like braving the cold weather. So, you sit down in your comfiest chair next to your seasonally decorated fireplace (for decoration inspiration, go to WE LOVE FIRE®'s guide) with a good book and a vibey jazz playlist. Next to you on your coffee table, a mug of your favorite spiced drink makes your home smell like a holiday delight. Life truly is good.
Here at WE LOVE FIRE®, we know how to make you feel warm and cozy, exactly like in these scenarios. That's why we've curated the following list of winter drink recipes with you in mind.
Defy the freeze this season with a sip of something delectable! Here are Hot Beverage Recipes to Enjoy by the Fireplace (or outside, whichever you prefer)!
The Ultimate Staple
Can one truly enjoy Winter without having at least one cup of hot chocolate? We know it sounds almost earth-shattering. Don't miss out this year, try a homemade recipe from BBC Goodfood. Be warned that it's so rich and creamy that it might actually melt your brain.
For this recipe you will need:
250 ml of milk (you can replace it with plant-based milk if you'd prefer)
1 tbsp of cocoa powder
1-2tbsp of brown sugar
25 g of dark or milk chocolate
Whipped cream
Preparation:
Finely chop the chocolate (optional: grate & keep a little bit for garnish).
Heat the milk, cocoa powder, sugar, and chocolate in a saucepan. Whisk to combine.
When completely combined and steaming, pour into a mug.
Garnish with whipped cream and grated chocolate.
Enjoy (don't burn your tongue on the first sip)!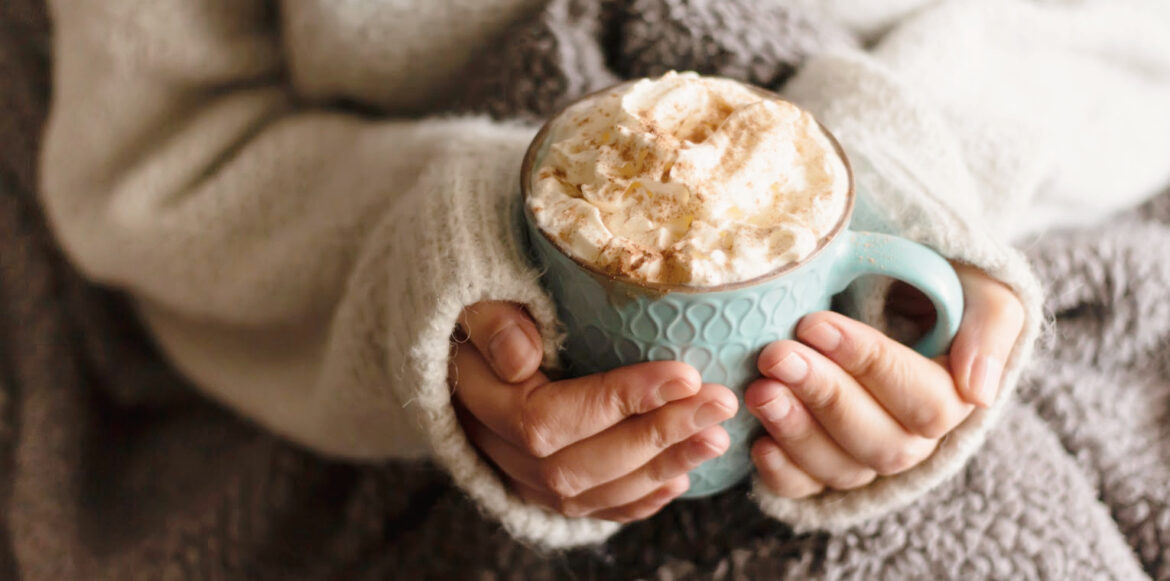 Classically Seasonal
In 18th-century England, a marvelous concoction of milk, eggs, sugar, and spices was whisked together to create a creamy cocktail. Eggnog is now sold in grocery stores everywhere as a cold drink of choice for breakfast during the holiday season. We here at WE LOVE FIRE® prefer it hot and spiked, a tasty treat that will leave you feeling warm all over.
Just a warning that this recipe is not vegetarian/vegan friendly, but if you are looking for one, try the Easy Vegan Eggnog by the Minimalist Baker!
For this Wine Enthusiast recipe, you will need:
2 eggs
4 tbsp of sugar
1 pint of whole milk
½ cup of heavy cream
½ tsp of vanilla extract
1 tsp of ground nutmeg (you can grate it fresh if you prefer)
1/8 tsp of salt
½ cup of your favorite spirit (bourbon, rum, sherry, or brandy work best)
Preparation:
Separate egg whites and yolk. Keep each part in separate bowls. Place yolks in a mixing bowl and whisk until smooth. Add 2 tablespoons sugar and beat yolks again until combined.
In a separate bowl, add egg whites and the 2 other tablespoons of sugar. Whisk until peaks form.
In a small saucepan over medium-low heat, combine milk, vanilla, nutmeg, and salt. Stir in zigzags until steam begins to rise and small bubbles appear. Remove from heat.
Pour warm milk mixture into beaten egg yolks slowly, and stir constantly to not cook eggs. Add brandy or desired spirit and continue to stir. Fold the egg white mixture into the nog. Serve in a mug and top with nutmeg for garnish.
Enjoy (don't burn your tongue on the first sip)!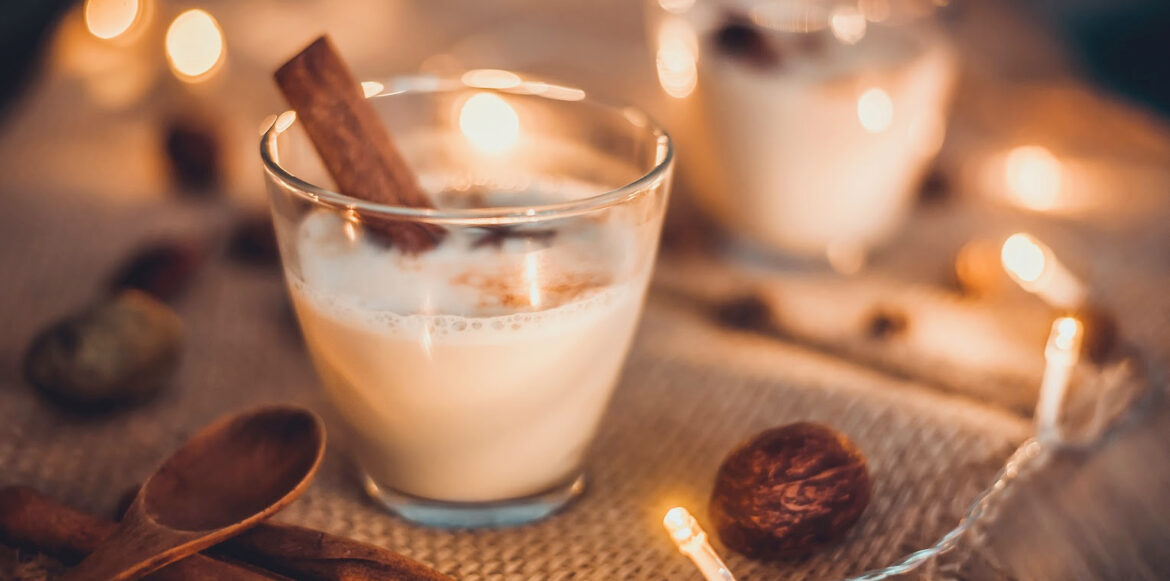 The Elixir of Gods
We haven't forgotten you, coffee lovers, we promise. When it comes to that perfect cup of coffee, everyone's personal taste comes into play. Whether you make it at home, buy it from your local coffee shop, or use (compostable!) pods, this timeless drink is perfect for cozying up while simultaneously awakening your every sense. The general rules when it comes to an excellent cup of coffee are simple: use fresh beans, have filtered water ready, grind your beans at the correct coarseness, and make sure your water is at the right temperature. You don't need an ultra-luxe coffee maker to make the best cup of joe, trust us. You only need the ingredients that make your coffee go from bland to brilliant (and a little bit of love), and that should do the trick!
We hope we covered all the bases when it comes to flavorful seasonal drinks, but there are plenty more out there to try! If you haven't explored yet, here are a few more ideas: mulled wine, Indian chai tea, hot apple cider, or a hot toddy. We know you'll enjoy at least one of these hot, spiced drinks on days when you're chasing warmth.
If you're looking for more recipes for the winter season by WE LOVE FIRE®, try Heartwarming Hygge Recipes for the Cold Season.