There's nothing better than enjoying a good barbecue with your family and friends. Are you tired of always following the same recipes? Would you like to try some new sauces and marinades?
This article is meant for you! You will find the best marinades and BBQ sauces recipes.
Some of your loved ones have intolerances or special diets? No problem. We have collected vegan, gluten-free recipes and many more. There's no need to look elsewhere. You can find everything that you need here.
Traditional Recipes
To start, let's begin with a couple of traditional recipes for your loved ones who have no intolerances.
Greek Marinade
This marinade from zeste.ca gives 4 portions and is simply delicious served with chicken.
½ cup olive oil
½ onion finely chopped
2 tbsp Dijon mustard
¼ tsp steak spices
2 bay leaves
1 tbsp chicken broth
2 garlic cloves
1 tbsp soya sauce
1 tbsp vinegar
¼ tsp oregano
BBQ Sauce
Try this great traditional barbecue sauce from the website allrecipes.com.
1 ½ cup brown sugar
1 ½ cup ketchup
½ cup red vinegar
½ cup water
1 tbsp Worcestershire sauce
2 ½ tbsp dry mustard
2 tsp paprika
2 tsp salt
1 ½ tsp black pepper
2 pinch spicy sauce
Steak Marinade
This recipe, also from allrecipes.com, gives 8 portions.
⅓ cup soya sauce
½ cup olive oil
⅓ cup fresh lemon juice
¼ cup Worcestershire sauce
1 ½ tbsp garlic powder
3 tbsp dry basil
1 ½ tbsp dry parsley
1 tsp ground white pepper
¼ tsp spicy sauce (optional)
1 tsp thinly sliced dry garlic (optional)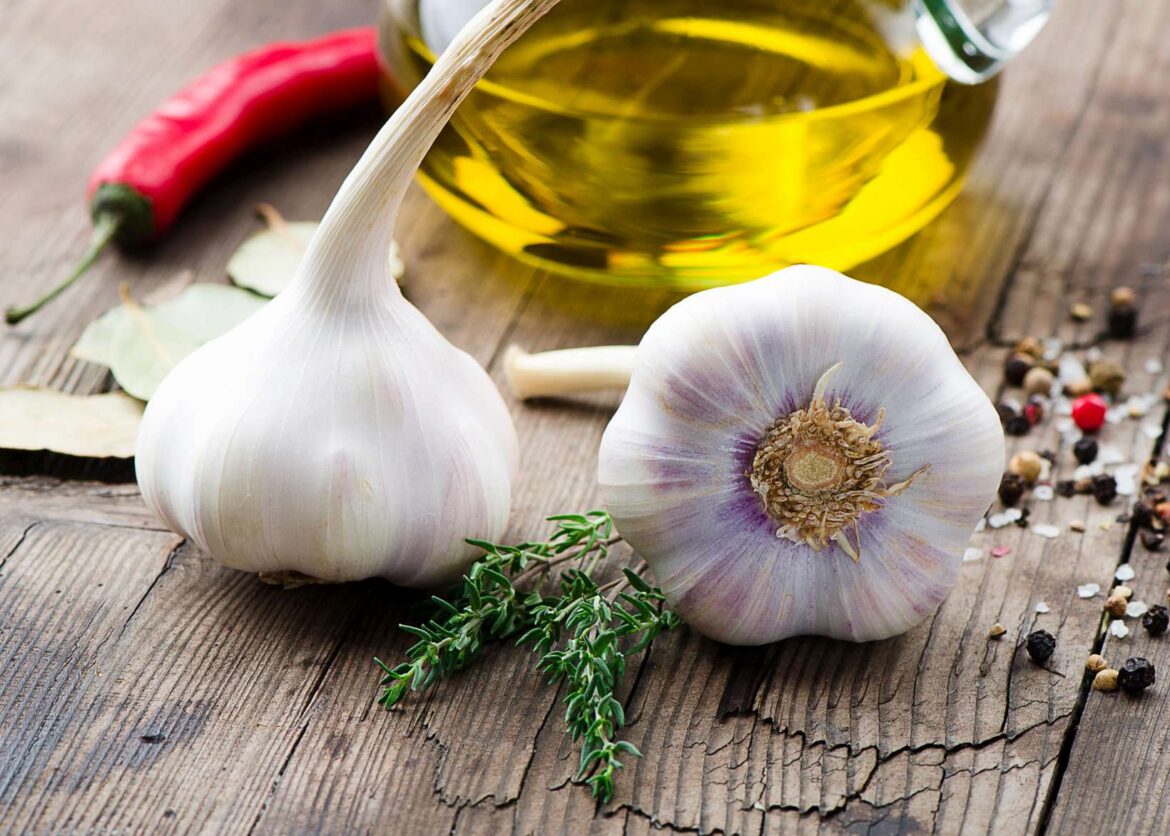 Gluten-free Recipes
Here are a couple of recipes for your loved ones with gluten intolerance.
Chicken Souvlaki Marinade
This marinade from soscuisine.com gives 4 portions. Serve your souvlakis with a homemade tzatziki sauce.
2 tsp pressed lemon juice
2 tbsp olive oil
½ tsp salt
¾ tsp ground pepper
2 tsp dry oregano
2 garlic cloves sliced
Yogurt and Herbs Marinade
Delicious and creamy marinade from the website troisfoisparjour.com.
1 cup yogurt
1 cup green herbs (basil, mint, chives, etc.)
¼ cup olive oil
½ red onion peeled
1 garlic clove peeled
Reduce everything to a purée in a food processor.
Steak Marinade
This simple steak marinade is gluten-free and from the website thehelpfulgf.com.
2 tsp lemon juice
2 tsp avocado oil
2 tsp water
1.5 tsp cajun seasoning
Vegan Recipes
Here are some marinade or sauce recipes to elevate tofu or seitan.
Satay Marinade
From the website veganfreestyle.com, this recipe can be used either as a marinade or a sauce.
1 tsp peanut purée
100 ml coco milk
1 tsp garlic powder
1 tbsp salty soya sauce
1 tbsp maple syrup
1 pinch ground pepper
Balsamic Marinade
From the website foodwithfeeling.com, this marinade for tofu will no doubt charm you.
2 tbsp olive oil
3 tbsp balsamic vinegar
2 tbsp water
2 tbsp maple syrup
2 garlic cloves thinly sliced
¼ tsp salt
BBQ Sauce
In addition to being vegan, this recipe, from the website acouplecooks.com, is also gluten-free, dairy-free and without refined sugar.
1 cup organic ketchup
2 tbsp apple cider vinegar
2 tbsp white vinegar
2 tbsp maple syrup
1 tbsp smoked paprika
1 tbsp soya sauce (use a gluten-free type for a gluten-free sauce)
1 tsp ground cumin
1 tsp spicy sauce
1 tsp kosher salt
Black pepper
Combine all the ingredients and cook over low heat for 10 minutes.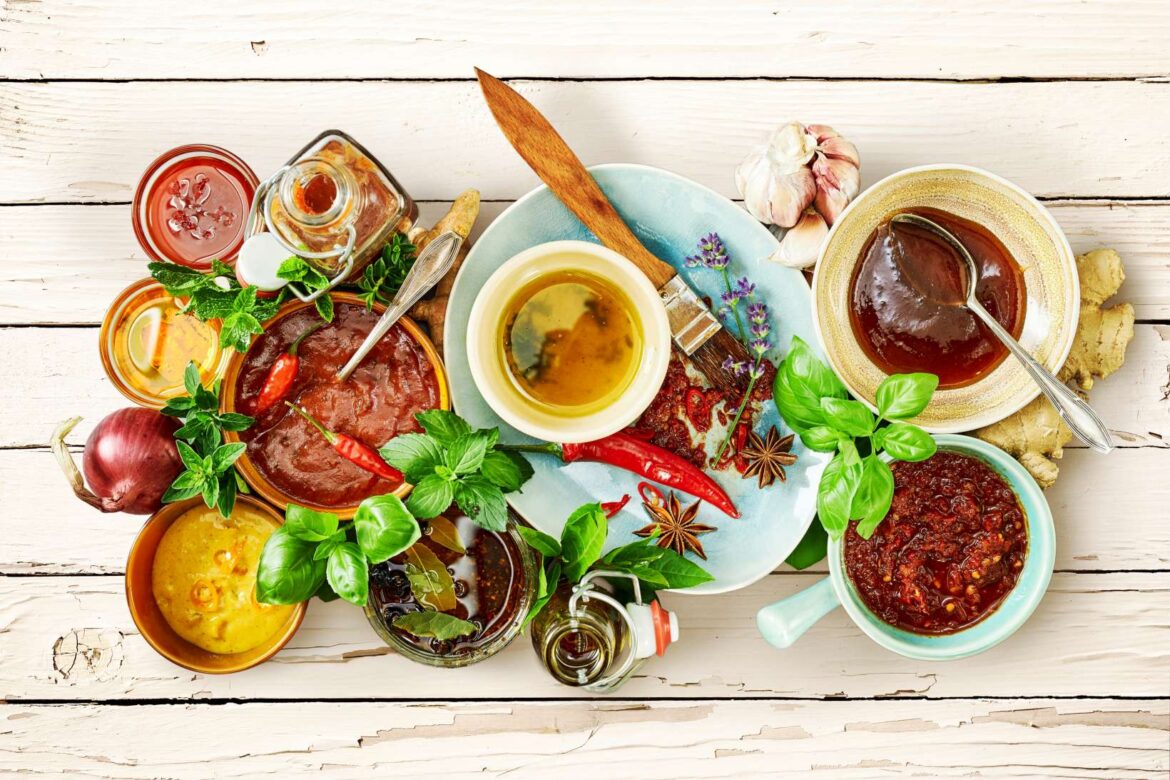 Sugar-Free Recipes
The following recipes are sugar-free but far from being flavourless!
Mediterranean Marinade
This marinade from selection.ca is perfect for either chicken or pork.
1 1/3 cup olive or vegetable oil
1/3 cup red wine vinegar
¼ tsp ground pepper
A pinch of red pepper flakes
3 garlic cloves
½ tsp rosemary
½ tsp oregano
½ tsp basil
½ tsp salt, or to taste
½ tsp black pepper
¼ cup Parmesan shredded
BBQ Sauce
Taken from the website selection.ca, this sauce will make you salivate!
1 small onion thinly sliced
1 garlic clove thinly sliced
1 box (213 ml) tomato sauce
2 cup water
¼ cup cider vinegar with no sugar
2 tsp paprika
2 tsp chili powder
1 tsp ground black pepper
½ tsp cinnamon
1/8 tsp ground clove
Mix in a casserole. Bring to boil, lower the heat, and simmer for 20 minutes.
Keto Marinade for Chicken
6 tbsp chicken stock low in sodium
2 tbsp olive oil
1 large pressed lemon
1 tbsp yellow mustard
1 tbsp garlic thinly sliced
1 tsp Italian seasoning
Sea salt
Bon Appetit!
Are you starting to feel hungry? Add some variety to your next family barbecue with these new recipes.
Take a look at our recipe pages for more barbecue recipes from some of North America's grill masters.
Light up your barbecues and prepare your taste buds for mouth-watering dishes!