This year, Montreal will take another step towards lower emissions. Starting October 1 st, all wood fireplaces in the city will have to comply with a new standard of 2.5g/h. The Environmental Protection Agency (EPA) in the United States is expected to also rule to lower emissions in 2020. How will this change translate to consumers and manufacturers? Overview of the situation to come.
A 30-year-old standard
Before the 4.5g/h threshold entered into force in 2015, the standard was set at 7.5g/h. "It has not been amended since the early 1990s," says Marc-Antoine Cantin, president of SBI – Stove Builder International inc. and member of the Hearth, Patio & Barbecue Association (HPBA)'s Government Affairs Committee. In 2010-2011, the EPA decided to initiate discussions in order to review the emissions levels, considered very good at the time since most appliances did not meet it.
The EPA finally decided: the threshold will be lowered to 2.0g/h with a 4.5 g/h transition. Montreal however chose to set its own new standard in 2018.
A rapid adaptation with pros and cons
In order to meet Montreal's standard and be able to sell at least a few appliances complying with the 2018 threshold, some manufacturers have begun to review their product offering quickly. "We have to adapt the existing technology in order to release fewer emissions in grams per hour of combustion. It's doable. It's just more tests", says Mr.Cantin.
Manufacturers have already started selling some products on the market, ranging from $3,000 CAD to $5,000 CAD. "It represents a lot of money for a consumer who is forced to change his appliance," commented SBI's president. Indeed, in 2015, owners already had to purchase a new fireplace, that would normally last for 10 years,to meet the standard of 4.5g/h. "We had a lot of emails from people telling us that they could not believe that there were not more appliances complying with new standards available on the market," says Mr. Cantin.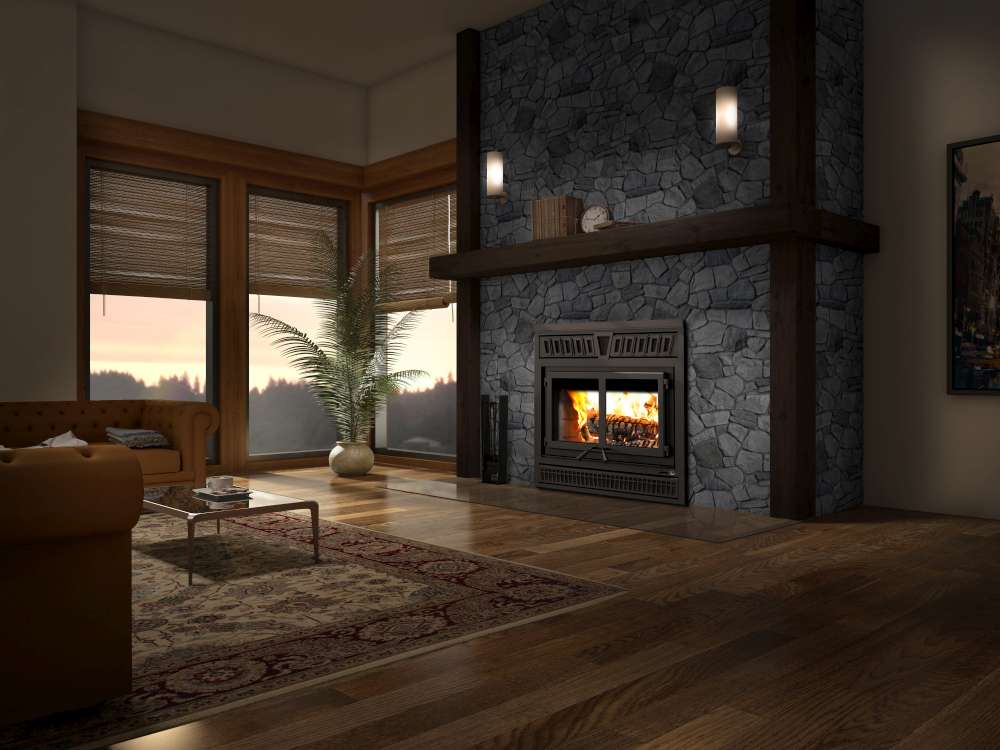 Low-cost products in 2018
It should be pointed out that manufacturers have two options to improve performance. They can choose catalytic technology that is efficient enough to lower emissions quickly. However, these appliances are more expensive because of the catalyst. Without catalytic technology, the process of designing a cleaner fireplace or stove takes longer, but prices remain more attractive to consumers.
Mr. Cantin does not know what the other manufacturers' latest technological advances are. He believes, however, that he and his competitors will be able to better adapt to these new regulations than they thought.
Moreover, this year, SBI will launch 4 fairly standard size models releasing less than 2.5g/h with selling prices under $2,500 CAD. The first one will be available in April, and the second in May. Another one has already been launched back in 2017.
The application of the New EPA Standard due in 2020 or later in the United States
Montreal has moved up the EPA Standard's application due date, but what about the rest of the owners in Canada and the United States? The EPA has set the deadlinein 2020 but may postpone it in 2023 according to the president of SBI.
Through his role within the HPBA, Mr. Cantin is involved with several EPA's technical committees of the industry in the United States. He is therefore kept informed of the latest developments. In the current context, getting everything ready in time seems unlikely for everyone. "The EPA is understaffed. It makes it difficult for them to keep up with demand. They begin to realize that 2020 is coming pretty fast, as much for them as for us, in terms of how fast they are able to manage the number of new certifications, as for what manufacturers need to do in order to update their models," he says. This is one of the reasons, but other factors come into play.
Good to know for Dorval residents in Quebec
Montreal is not the only one require emissions lower than 2.5g/h. Dorval will follow suit as of December 1st, 2018.