Nothing compares to the soft warmth of a wood fireplace. Sitting in front of it comforts you and gives you a feeling of well-being. But what about your red and itchy eyes, runny nose, and constant sneezing? Could it be that your fireplace is causing your allergies? It's entirely possible. So read on, and you'll find information on what you can do to avoid problems.
ALLERGIES
The Merriam-Webster dictionary defines an allergy as an "exaggerated or pathological immune reaction (sneezing, difficult breathing, itching, or skin rashes) to substances, situations or physical states without comparable effect on the average individual."
We're not sure anyone is allergic to a "fireplace" per se. However, many people react to the smoke, dust, and odors caused by burning wood.
PARTICLES
The smoke caused by burning wood contains fine particles that make their way into the lungs and, with time, can pose a health risk to some people. Even properly installed, maintained, and operated, a wood-burning fireplace, stove, or insert can cause discomfort, particularly for those already suffering from a lung condition. Prolonged exposure to wood smoke can aggravate pre-existing conditions such as asthma, pollen allergies, and allergic rhinitis.
Wood smoke also contains toxic substances such as methane, benzene, and formaldehyde. If you're in contact with these substances over a long period, your lungs will be affected. Children, the elderly, and people already suffering from a lung or heart condition are at higher risk.
MOLD
Mold is a common allergen. Burning rotten, moldy, or punky wood can cause allergies. Be sure to season your fuel supply properly. More on that in a moment.
WHAT NOT TO BURN
The general rule of thumb is to avoid burning anything other than dry cordwood.
In addition to avoiding rotten and moldy wood, there are certain things that you should never burn because toxins are released into the air. Always avoid burning plastics, rubber, driftwood, plywood, particleboard, any treated lumber, and any wood containing glue. Steer clear of tinted or painted woods. Never burn household trash, especially cardboard, foam, magazines, and paper color printed.
SOLUTIONS
If you react to wood smoke, it doesn't necessarily mean that you have to stop using your fireplace or stove. The following pointers will help you enjoy your wood-burning experience more and worry about allergies less. Use common sense, and you'll soon figure out what's best and tolerable for you and your family.
WOOD
Make sure to burn dry wood. It is easier said than done, but try to get a year ahead on your wood supply. Cut it, split it, stack it and cover it now, and it should be good to go next year at this time. Do not cut wood today and burn it tomorrow, next week, or even next month. Proper seasoning of your fuel supply will help eliminate the risk of mold, improve indoor air quality, keep your chimney cleaner and provide better performance for your equipment. Hardwoods like oak, elm, and maple are denser, burn longer than softwoods, and produce hotter fires. There is definitely a place for all types of wood. Still, hardwoods are generally preferred for those serious about heating with wood.
FIREPLACE DOORS
If you have a wood-burning fireplace with a screen, make sure the doors fit tightly. If there are no doors, your WE LOVE FIRE dealer can get you a set. A set of tight-fitting and good-looking doors will reduce the air to the fire, make the wood-burning last longer and help prevent smoke from spilling into the room.
EPA CERTIFIED STOVE
Ensure that your wood-burning stove is EPA or CSA certified. The requirements for wood heating appliances changed in 2020.
The newest appliances benefits are:
releases 80% less smoke
emits up to 90% less pollution than non-certified stoves of the past
reburn the smoke (release more heat)
have gasketed and sealed doors
provide more heat with less wood
When operated correctly, there is essentially no smoke that will enter the house. In fact, you'll see very little smoke coming out of the chimney! A 2020 compliant EPA-certified wood-burning stove is some of the most efficient equipment available today.
CHIMNEY
Remember that the national fire code requires your chimney to be inspected at least once a year by a certified professional. There are several items that the chimney technician will routinely check that are vital to your safety and the performance of the fireplace, stove, or insert.
Professional chimney sweeps are very popular as cold weather approaches! So, get in the routine of doing this in the late summer or early fall. You'll sleep better knowing that everything is working when those first cold evenings arrive.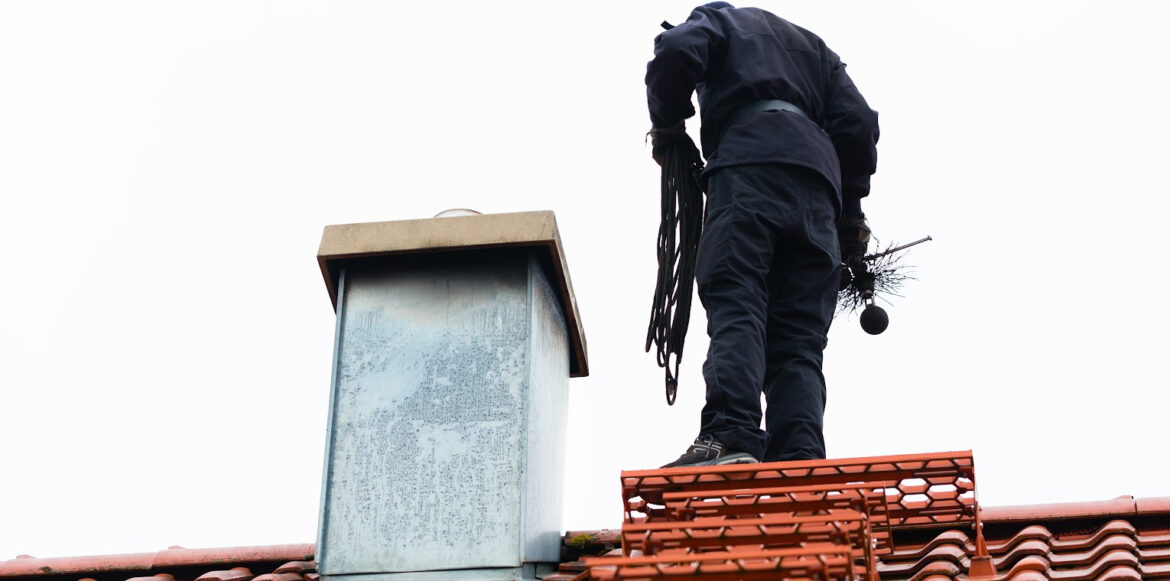 CONSIDER GAS OR ELECTRIC OPTIONS
If you suffer from a lung condition or have severe allergies to wood smoke and odors, consider replacing your wood-burning appliance with a gas or electric unit.
Gas fireplaces, gas stoves and inserts all use sealed combustion technology, which means all combustion air comes from the outside. This is a very safe and popular option for many.
Electric fireplaces are a sure bet for those with health problems because no fire, smoke, venting, or chimney is necessary. The convenience and ease of installation make electric fireplaces, stoves and inserts very popular today. The downside is they obviously won't work if there is a power interruption to the house.
And, heat output with an electric unit is substantially less than gas.
GOODBYE ALLERGIES
If you have an allergic reaction when burning wood in your fireplace, start by checking the condition of your wood supply. Are your chimney and fireplace clean and in good working order? Enlist the help of a professional at least once a year. Your allergies are typically a reaction to the smoke, stimulating pre-existing allergies to external factors like pollen. If need be, limit the use of your fireplace in seasons when allergies are at their peak, like spring and fall. If nothing works, think about installing an insert or changing your wood fireplace for a gas or electric model.
Your WE LOVE FIRE expert is happy to help you find the solution that best fits your family's needs.