BEANS
---
Serves 8 - 10, makes approx. 8 cups
Cook time: 3 - 4 hours
Created by:

Chef Aaron Franklin

TV host, author and receiver of the James Beard Foundation Award for Best Chef: Southwest in 2015. His popular and critically lauded restaurant Franklin Barbecue was awarded Texas Monthly's coveted Best Barbecue Joint in Texas, and Bon Appetit's Best Barbecue Joint in America.
About this recipe
In the world of Central Texas barbecue, people treat sides pretty much the same way they treat sauces; they're fine, but you should probably just save the room in your stomach for barbecue. But, like sauces, sides have become a staple of the barbecue spread, and today we serve, eat, and enjoy them just the same. We get alot of requests for our bean  recipe. What makes it so popular? Probably the simple fact that it's another way of delivering brisket, which is its second most important ingredient (arguably).

Ingredients
1 pound dried pinto beans, picked over and rinsed
1/2 cup diced yellow onion
1/2 cup Bean Seasoning (recipe follows)
8 cups water
1 cup chopped brisket bark and shredded meat

Bean Seasoning – yields approx. 2 cups
1 cup chile powder
1/2 cup kosher salt
1/4 cup coarse black pepper
2 tbsp onion powder
2 tbsp garlic powder
1 tsp ground cumin
Combine all of the ingredients and mix well. Store in an airtight container.
Directions
1. Combine the beans, onion, bean seasoning, and water in a large pot and let soak for 4 to 6 hours, or for up to overnight, which is what we do in the restaurant.
2. Add the brisket bark and meat to the soaked beans and bring to a boil. Lower the heat to a slow simmer, cover, and cook for 3 to 4 hours, until the beans are tender.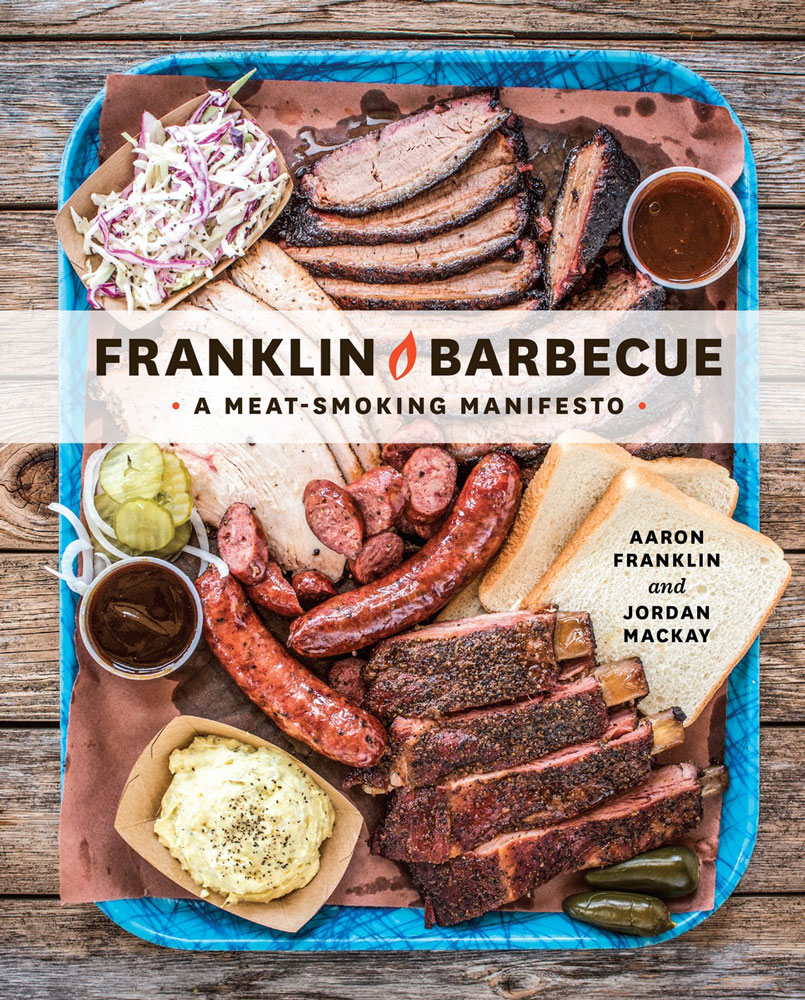 For more recipes just like these:
Franklin Barbecue: A Meat-Smoking Manifesto, by Aaron Franklin & Jordan Mackay
Reprinted with permission from Franklin Barbecue by Aaron Franklin & Jordan Mackay, copyright © 2015. Published by Ten Speed Press, an imprint of Penguin Random House LLC. Photography credit: Wyatt. McSpadden© 2015